Custom Requests
Rawls-Riley Creations does make custom one-of-a-kind headwear for its customers. Even with 100s of ready-to-wear headwear available, it is possible you're more interested in something a bit more special and meaningful to you. Anything we design can be custom made and we'd love to help you.
Custom headwear will be made just like you want. Reach out to let us know what you have in mind. Please call 913-397-8071 or email [email protected].
There are two steps to get your custom headwear started. The first is to decide the headwear you want and size for those that come in sizes. The second is to select the material.
How Do I Measure My Head Size?
Press here to learn how to measure your head. It will help in selecting the best size for you or to give as a gift.
Step 2: Select the Material
Material makes the headwear unique. There are lots to choose from, so stretch your imagination and let us know what you are thinking of. It will likely be available. We will check our sources and provide you links for consideration and selection. The sources we use follow.
Folies Line Custom Prints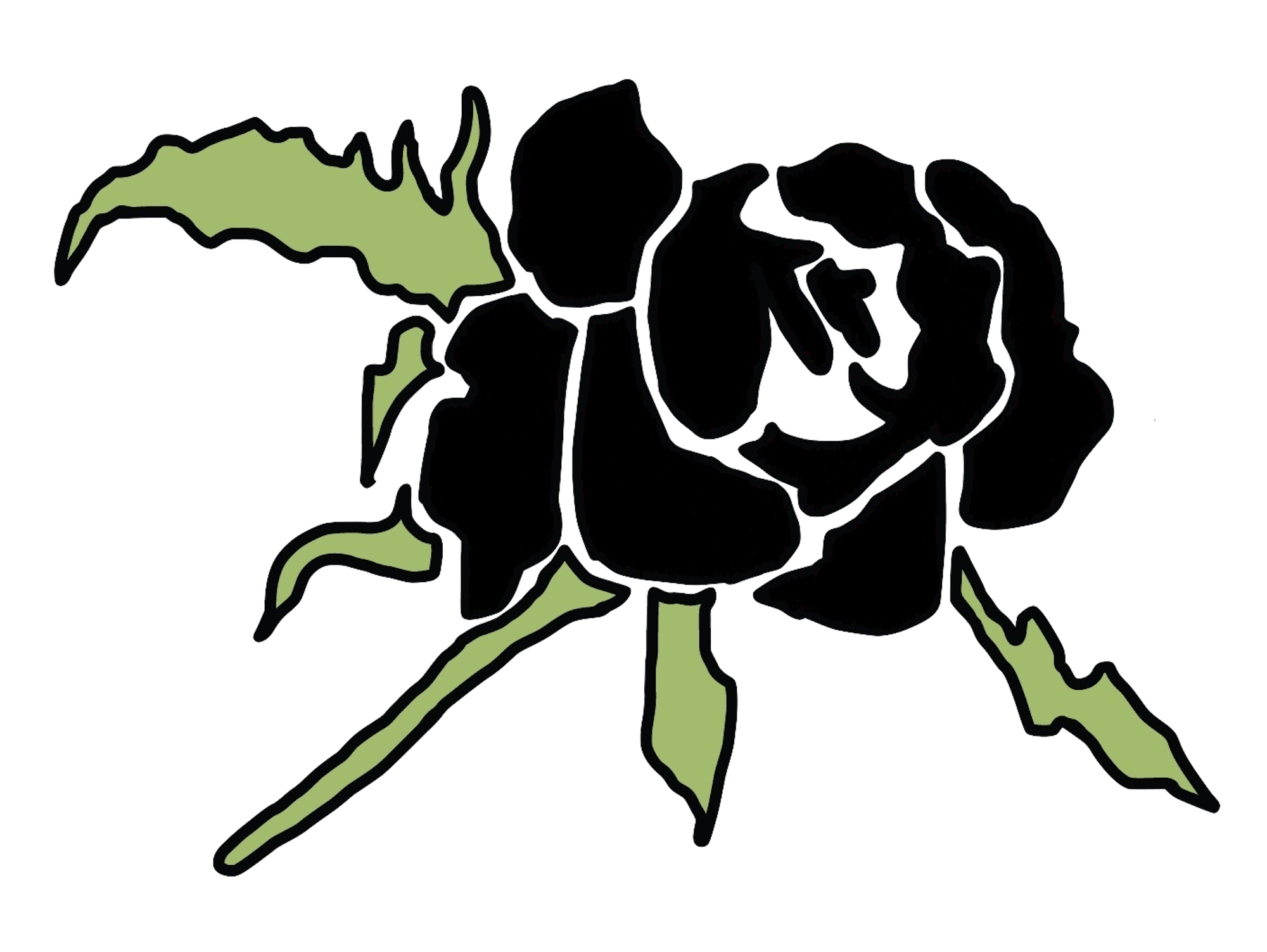 Elevate your headwear game with our unique and appealing custom print designs. Creative Headwear's Folies line of headwear is made in custom material designs and you can use it for your headwear. Each design is a work of art, carefully crafted to make a statement and reflect your individuality. From stylish do rags to boonie hats, our custom prints are made with high-quality materials that ensure comfort and durability. Want to see some of the amazing designers we work with? Check them out here. And if you're interested in specific designs, browse through our gallery here. If you have a design in mind for your headwear, simply let us know and we'll bring your vision to life. Get ready to turn heads and express your unique style with Creative Headwear's custom material designs.
Our Stash
We are constantly buying material and as a result we do have a stash. If we have material that might meet your needs you will get a picture of them for consideration. 
Local Fabric Shops
Local shops sell material in the amount needed for the project. You will receive links to look through.
Online Fabric Shops
Online shops sell material by the yard, so there may be excess material that you will receive. You will receive links to look through.
Online Material Print Shop
Online print shops sell material in fat quarters and by the yard so there may be excess material and you would receive the excess. You will receive links to look through.
These will have a wide selection of possibilities because they work with a diverse group of talented material designers.
Can I Send the Material I Want To Use?
Well, it is possible that the material you have might work. We do not use restricted use material due to license restrictions such as team prints for example or "for home use only" material (check the selvedge for the restriction).  Some headwear styles will only work with specific types of material. We can talk about it and let you know.
Pricing for Custom Headwear
Pricing for the custom headwear will be based on the style of headwear and material, sales tax as appropriate, plus shipping. We will work with you to understand what the costs will be and provide a set price for the custom headwear. We will provide you an estimate about how long it is likely to take to complete the work. To get started, you will be provided an invoice for online payment or payment via check.
Keeping You Informed
Once the material is received, you will be kept informed about when the headwear will likely be ready to be shipped and you will receive tracking information when it is on its way.
Santa Caps Boost Marketing
Daryl called to ask if I could make a Santa cap out of my skull cap and explained that a lady told him she thought of Santa Claus when she saw him. Daryl sells a software program that helps people get out of deft so he was seeking a Santa cap to help him with his marketing. After selecting the wicking material, a good band fur, and a pom pom the cap was created. When he sent his picture in the cap Daryl said, "Looks Awesome! Thank you!". It is good to see how he has used Santa cap pictures in his Debt Free Santa marketing.
Later, Daryl got a Santa cap for summer when the fur would get too warm to be practical. For that one the band was a white wicking.
Press here to learn more about skull caps.
Bandana Hair Bag
®
 Do Rags are Big Hit!
Customer request leads to do rags and hair bag® do rags being made from bandanas. Available in various colors, they are popular. If they are sold out when you are looking, please reach out to us with your custom request.
After getting her first hair bag® do rag in peace signs, Teresa, requested one made from pink bandanas. It was a big hit and she shared a picture with a note, "Thanks so much! Hope you sell lots of pink bandanas!!!"
More Bandana Hair Bag® Do Rags
The pink bandana hair bag® lead to a request the following year for a new, white bandana hair bag®. The search for bandanas resulted in a pair of bandana hair bag® do rags for Teresa, one in white and one in black. She really has started a trend that will begin to work its way into hair bags® from Rawls-Riley Creations.
Perfect Thing to Add
Karen saw us at the Decatur Celebration and was happy to learn about the available sizes in the headwear. The black and white plaid newboy was the versatile hat she wanted along with the fluorescent orange beanie. Press here for the newsboy hats and here for the beanie caps.
She liked the beanie so well, she reached out to me for a new one in two colors for game days. We talked about the flower beanies and the possibility of going with a less bold, pinwheel. She really liked it. Seeking a special look to your hat? Rawls-Riley Creations can make one for you, too.
"Hey Becky,  thanks so much for my Greenbay Packer's Hat.  I LOVE IT…I LOVE IT!!!  The pinwheel was the perfect thing to add to it!  Here is a picture as I promised!!!!  At some point I am sure that I will be back in touch to have you create another hat for me.  Enjoy your thanksgiving and….thanks again!!!"
Be Seen Hiking Hat
I was searching the internet for "orange fleece hats" because my husband & I like to hike – even during hunting season… We thought your hats looked "visible," warm & stylish." Not seeing the sizes she needed, Brenda sent her request for a pair of roll up beanies and a cloche hat in orange.
The custom hats were created and dropped in the mail. Upon getting notice that the hats were on the way, she commented, "Thanks for the prompt service!"
It was so nice to receive the picture she took of her husband while they were out hiking. He looks so nice in his orange hat.
Press here to see the roll up beanies and here for the cloche hats.
I'd Like Four More
Brenda reached out again and requested four new fleece hats the next year.
It was her friend, who was getting started with chemo, that she was thinking of when she got some headwear at the Salute to America in Jefferson City. The do rag was working so well, she reached out about getting some custom work done for a pair of new ones in a blue batik and sea turtles for her.
I sent her some links for some material and pictures for some in my stash for consideration. We worked through the arrangements and she selecting a batik from the stash and a sea turtle print. We even exchanged a skull cap she had gotten that was not going to work for one of the do rags. Work was done on the do rags when the material arrived.
It was good to receive her feedback on the do rags and service that I offer. "Thank you for all of your time on this, & ALL the head coverings you make. The ones at the Stineman Cancer Hospital in St. Louis has more expensive ones that are ugly & dont fit right AT ALL!! This is a wonderful service you do with your talent."
I provided a picture of the do rags when they were dropped in the mail.
Even with all the offerings on the Internet; it was the Google search for ear warmers that got her close. She dashed off an email, "Hello, I was interested in getting a ear warmer and if you can a scarf. I would like it in a rainbow pattern with primary colors. Please let me know thank you…. Lola."
Certainly. After selecting the material and refinements on the scarf design, the project was a go and she shared that, "It's been hard to find cold weather items  in a rainbow pattern."
Once they were completed, I took a picture to share and dropped them in the mail and she replied, "Awesome, they look great. Can't wait to get them. Pleasure doing business with you."
Press here for ear warmers.
Replacement Scrub
Dr. Wright served three tours of duty in Afghanistan and his surgery cap was really still a favorite. He asked to get a do rag in a desert camouflage as a replacement and wanted it to have similar lettering on both sides. While he had gotten some of the ready-to-wear do rags for his work, he really preferred to have no tail on this custom, scrub cap replacement. After selecting the unique, ripstop material in a Desert Storm camouflage print; the project was underway.
Existing do rags can be modified to become a tailless do rag for use as a scrub cap. Press here to learn more about the available do rags.
While at the Kansas Garden Show, Deanna made a request for a custom, batik, hair bag® do rag. Her thank you email reads …
Hi Becky,
My hat arrived on Tuesday and I'm very pleased with it, thank you.  The way you laid out the sections with the colors is quite attractive.  Nice job.  I look forward to seeing you again.
Best,
Deanna
It was not the colors that made the bike show guy interested. It was the fact that he was talking to the designer and maker of the do rags. He could not pass on the possibility of getting what he wanted so with that, Trent tucked his thumbs into the bottom of his t-shirt to stretch it out and present it as just what he really wanted. He had purchased a black do rag many years ago that was made out of t-shirt material. He had search for a replacement for a long time, so he proceeded to have one made via a custom request.
"See Me Now" Do Rag
It was February 2015, at the Park City Chill, Steve was drawn to the fluorescent yellow head-wear. As a truck driver, he knew the importance of being seen. The bigger do rags that he saw would have been perfect for his head; but none of them were in that color.
WOW! A true "see me now" issue that needed to addressed. Listen, learn and make it real! Steve became the first to have the big do rag in fluorescent yellow and they have become a favorite for others who do must-be-seen work and are usually in stock and available in all sizes.
A few months later, Steve sent the email. "Becky, I bought one of your extra larger dew rags and really like it and wondered if you could get one black with red poca dots to match my bike colors? Or red with black dots?" Steve.
Certainly! Once again; he became the first to have the red with black polka dots dew rag in the big size. He is a real trendsetter because this, too has become a popular do rag.
I Need A Third Big Dew Rag
Steve U ordered a third big dew rag in patriotic colors. 
Sold Out Prompts Custom Request
Utah construction guy, John, was at the Garnett show and had to have a fluorescent yellow one because it would match his work shirts. RATS! It was sold out. No worries, he requested a custom order. He said he would be sure to tell his friends and family about the service and texted, "Got it fits perfectly."
Any time an article of headwear is sold out, if the material is still available, we will be able to make one with a custom request.
Big Do Rag Gets Created with Custom Request
He came to the Lenexa Spinach Festival and stopped to admire the do rags. There were plenty to choose from, but I could see, as he towered next to me, that he was definitely not the typical size that those were designed to fit. We talked about his motorcycle and how he would really like to wear a do rag, but he was never able to find one that would fit.
I had my materials there for him to select what he would like, if he had a custom one made. He was wondering how he could let me know what size would really work? Easy. He tied a string around his head and I put it in the bag with his material.
Neal became the first customer to receive the big size do rag in Adult 1XL-3XL. The smoky black that he selected was popular as a do rag and as a hair bag® do rag which is a do rag with a ponytail holder on the back.
Press here for the big do rags that are the Neal's size. Press here to learn more about the hair bag® do rags.
Gotta Go for More Navy Do Rags
Being out in a size on the website, prompted the request from Oregon customer via email. "I have looked over the website….no Navy do rags that will fit Hubby! I bought one a little less than 2 yrs ago & to say the least…it's seen better days, even though it has held up well. My hubby insists on wearing ONLY that one! He loves the fit, design & Navy so much! I would like to order 2……sooooooo if it's not too much trouble, can you let me know when you might have them in the M-XL size so I could order right away.
Thank you so much for your time, assistance & response.
Looking forward to hearing from you!"
Quickly made a pair of Navy do rags for her husband and was glad to receive the request. By all means, if you don't see it at the web site, do ask. Some of the popular headwear does get sold out now and then. Always happy to help.
Liked It So Much. I'll Take Another
He called for another hair bag

®

do rag. He LOVES it. He is a welder and it will keep him from cutting his hair off. He wants a black one. 
Alex D. 
Don't see it at the web site? Be sure to reach out for another headwear items via a custom request any time.
I Need the Youth Size
Kristy was so tired of having her headbands blow off in the wind as she rode her motorcycle, she couldn't take it any more! She has a small-sized head, so she went with a gray headband that was in a ribbed knit in the Youth L-XL size. She liked the solid color and knew she could wear it with several things.
At the same time, she ordered a custom one in black because she really wanted one and it was sold out and unavailable. When she picked up the black one, she reported, "This weekend we went on a ride that was about 150 miles. I put on my gray headband and it was great. It did not budge!" Now, Kristy will be able to ride her motorcycle with confidence knowing she will not have to worry about her headband blowing off.
Press here for the Youth L-XL size headbands like Kristy wears. If we don't have a color that will work for you, please reach out to us with your custom request.
Darn! Nothing is Big Enough
She tried all the headbands at the Pella Tulip Market and was disappointed to discover nothing fit. Learning that she was talking with the designer and we could make a bigger one if she wanted, she took a card and left.
A few days later, she called and learned she could tie a string around her head and then measure it to get the size she needed for her custom headband. She went ahead and place her request. Her head really needed two sizes larger than the biggest one on the rack.
It does happen. Should you need something bigger than what is provided for your headwear, do ask. It is highly likely was will be able to make something custom for you, too.
Black is Popular
At the Maple Leaf Festival, she tried the ear warmers and narrowed it down to one of the popular sizes. Unfortunately, the black, ear warmer in the dimple material had gotten sold out. She went ahead and placed a custom request for one.
It is likely that a popular color, such as black, may get sold out. If that is the case when you are shopping, please ask for one.
I Need a Shorter Band
She tried the 
hair bag® do rags at Cassoday and decided her smaller head needed a band that was just a bit shorter. The custom order was placed and she went with 

lavender, aqua, and pink 

batik for her hair bag.
Bridget B.
Overland Park KS
Through a custom request, we may be able to make a similar modification, so do let us know what would work best for you.
He Needs a Big Do Rag
She was glad to see the do rags were available in different sizes at the Adel Sweet Corn Festival. She looked through the materials in the bag for custom do rags and ordered two big size do rags for her son.
Charlene P.
DeSoto IA
Press here for the do rags in all sizes. Not seeing what you strikes your fancy? Let us put something together for you via a custom request.
Mike really needed the larger size flat cap and was trilled to get one in the Miami Dolphins colors. Licensed materials are not used, but there were several plaids to select from to the flat cap. "Thank you for creating this flat cap for me. It's perfect. I love it. I will definitely recommend you to all my friends and family."
Thanks, Mike
"I visited with you at Maple Leaf regarding a driving cap made with KU fabric." That started the process for a flat cap in KU colors. Licensed materials are not used, but when selecting the plaid, Paula shared, "I am wanting to use this as a Christmas present, but have to mail it to Rhode Island. Will there be plenty of time for that?"
In just a few weeks, Paula got her new flat cap and had time to send it off to arrive for the holiday.
Team Pride and Warmth
While at the Cornstock in Garnett KS, Sandy saw the baby caps and got one for the new grand baby. The dad takes it bicycling every morning, so the cap would keep its little head warm on the cooler mornings. With team colors in orange, dad had to have a cap, too. She ordered the custom, beanie for him. Two days later, she called to get the orange ear warmer added to the request.
Press here to see available beanie caps and here to see available ear warmers.
Cruise Hat
He studied the flat caps and she really liked the way they looked on him, but he really could not go for any of them. She explained that he had a favorite hat that he has used for every cruise they have gone on and it is really worn out. The issue? It was white and there were no white flat caps on the rack.
When he learned that I designed and made all the headwear, he had to give it more thought. He shared they really like to go on cruises and he had looked forever to find another white hat. Thus, Kevin got the first, white, flat cap.
Looking for a favorite look for your headwear? Maybe getting something via a custom request would work perfectly for you. Let's talk.
Need a Cooler Hat for Summer
After using the fleece newsboy in black over the winter, Dorthy P., was ready to get a hat like it that would be a lot cooler for the summer months.
She called to request a newsboy in denim material. We discussed what some possibilities were for the material and how it might be adjustable along the back to accommodate for the minimal stretch in jeans material.
The jeans newsboy is in the larger size that Dorthy needs and it has a Velcro size adjuster along the back in the sweatband. It turned out pretty cute, so I took a few pictures before sending it off to Dorthy.
Press here for more info on the fleece newsboy hats.
Big Hair Cloche Hat
She came to the Holiday Bazaar in Lawrence KS and was pleased to see the cloche hats appeared to provide good coverage on the mannequin. As a teacher, she knew recesses are definitely cold on some of our winter days and she really liked the cloche styled hat. She explained that with her big hair, she is never able to find a hat to fit. Alas, all these hats were too snug for all her curls as well.
No problem. A string tied around her head gave us the size she needed for her custom, cloche hat. She was trilled to receive the hat at our next holiday show in Lawrence. She was so pleased with it, she happily posed for a picture.
Special request for bigger sizes are welcomed.
Get a Better Size
What size should I get is always a consideration. When the ordered one was a bit too small for Tunde, we worked to provide one that was just right. 
"Thank you for making this purchase experience so pleasurable, Becky. Fan for life now… Cheers!" was the email comment shared after making an exchange for a better size.
Bad Hair Day Solution
She saw the sign that read "Long Hair Solution" and had to learn more at the Eureka show. Jillian works construction and is proud to be a woman working in a man's field. When she learned she could get the hair bag® do rag in a big size she was in.  The choices on the rack would not work for her. No problem, custom materials were available and she selected the bright paisley for her custom hair bag.
She was happy to refine the signage with a suggestion of calling it a "Bad Hair Day Solution" as she always had bad hair days.
Materials are no longer taken to shows, but custom requests are certainly welcome to make something you prefer, too.
Press here for the popular hair bag do rags.
Could I Get One with Dragonflies?
Jody purchased a hair bag at the ABATE Rally, but really wanted one with dragonflies. With the custom request, we found a dragonflies material and made another one for her. 
Let us help you find a material with something special on it for your custom headwear, too.
I Need Something in a Nicer Material
As she looked over the hair bag® do rags at the show, she explained she worked in an office and really wanted a hair bag® do rag that would look nice and not be too thick. She saw a shiny, satin looking material in a head wrap and knew that would work for her in a hair bag. The custom hair bag was made using the special material. She was very pleased when she received it.
Give Me A Glitzy One
It was a fun shopping experience for the friends as they found about the hair bag® do rags at the SantaCaliGon Days. While Carolyn found one in the patriotic print with waves and a bit of sparkle; she really wanted something with more glitz.  She had to get one in the material I still had to show her in a hat band. It has sparkles and turquoise butterflies on black satin. It was great to receive her pictures. Especially those with her Spyder.
I Like Bright for My Custom Hair Bag
Kim saw the hair bag® do rags at Cassoday, but expressed she really wanted something that was going to be bright when she rode her motorcycle. She tried several, looked at the material bag for something custom, but kept coming back to the rain drops one and finally gave it a try. Nice! That was just right.
She was glad to stop by the booth, in Atchison, and this time she wanted to get something custom made. She still wanted something bright, but she wanted another color. She went with the patriotic looking one with red and white waves with glitzy, silver stars.
I'd Like Something to Match with the Things I Wear
Bennie wanted a hair bag for his long hair, but really needed something that would work well with most of the things he wore. He selected a light, sky looking material for his custom hair bag® do rag. Yes, it did match with what he likes to wear. In fact, it looked good with the T-shirt he was wearing when he received it.
I Need Something in the Big Size
When Casondra saw the hair bags at the Atchison show, she really did not see anything in the big size that would work for her. She select to have a custom one made in a brown, animal print with glitzy gold threads.
Really Big Hair Bag Gets Created With Custom Request
At the show, the guy was positive he would not be able to sqeeze the big hair bag on his head. He had a long ponytail so the hair bag was really what he wanted. Well, he was right. It was too small. After using a string to get the size around his head, the work began on the first really big hair bag. He got it.
The really big do rags and hair bags are made in very limited quantities. If they are sold out when you are looking, please reach out and have it make via a custom request.
Custom Do Rag Request Using Logo
"Hello. Is it possible to make a sold-color Du Rag with this design in front?" The email request resulted from a Google search and John had his own logo for the do rag that would become a Christmas gift for his daughter.
After some discussions about the approach for the logo, came the questions about the color for the rest of the do rag. I shot him a picture with another black and white design held up along a black do rag band and one along a white do rag. "Black is def the way to go!"
A quick picture was sent with the email on the tracking when the do rag was shipped. It received a, "Wow! Thanks!" reply from John and, after it arrived, was followed by, "Judging from the pictures this will be the hit of Christmas morning. Thanks so much for taking on this project."
"Becky, the dorag was a big hit, Our daughter loved it! Thanks so much and have a great year! Best, John"
She Loves Her Do-Rag
"Hi, Becky! Zoë loves her do-rag so much she'd like another. Is that possible, and, if so, should I send you back to extra material you included with it? Thank you and best, John" 
Thrilled to get the positive update and request. He sent back the custom logo material for inclusion into the do rag. He was able to get a total of three do rags out of that single piece of custom material. 
I Need a Replacement Do Rag for My Old One
At the Bikes, Blues & BBQ Rally, they stopped to take a look at the do rags and learned I made them. They circled back and stopped to talk further about what he was looking for. He had gotten his old one at Harley and has been looking for years for a replacement. He likes the elastic and really likes the material in the do rags I make.
She convinced him that really, he did seem to lean toward the smoky, black, do rag, so he got that one and I told him I was pretty sure I had another piece of material in my stash I could use to make another one for him. He order that one via a custom request.
Upon returning, I discovered I had two pieces of material. He called me and said, "I REALLY likes the do rag. Yes, make me a third one.
Love Polka Dots
She really wanted a floppy hat at the Ponca City Herb Festival. She looked at all the hat bands and leaned toward those with polka dots. Unfortunately, she did not see the one that she had in mind. We talked more about it and I was able to do a quick search on the iPhone to find a hot, pink with black polka dots that would be exactly right. Leila placed a custom order for the hat band and was able to take her hat with her at the show.
Leila W.
Tulsa OK
Polka dots are so cute in hat bands. If you want polka dots for your hat band and don't see it available, we will be glad to help via a custom request.
Something for Their Convertible Rides
He saw the hair bag® do rags at the Lawrence show and knew it would be just right for his wife. She has long hair and he has a convertible. He looked through the material bags and selected one for a hair bag for her that he thought would like fine for their outings.
Marty H.
Lawrence KS
Reminds Me of Dad
It was Mother's Day Weekend when she saw the hats at the Garnett BPW Square Fair. She was happy to share about her Dad who served in the Navy when she saw the do rags in the military prints. She did not want a do rag. Once she learned the hat bands were individually selected and were made by me, she placed an order for a Navy hat band and took the hat with her. 
Sue C-H.
It was the "Big Do Rags" sign that caught his eye at the Colorado Springs Super Show and it was the comfortable fit that he liked enough for him to get one. Rick messaged, "I bought a large do rag from you yesterday. I love the fit and quality. I want more!"
He wanted something patriotic or tie dyed. I provided some links for him to consider and he went with larger, do rags in red eagles and a custom one in a tie dyed with paw prints. 
It wasn't long before Rick reached out again. "I have an idea for some more do rags. Do you have or have access to fabric with printed rocks, minerals, crystals, etc.?" He and his wife have a business where they take rough stones and process those into jewelry. He wanted to get some gem stone, do rags for the shows they do to sell the jewelry because it usually gets warm and the do rags will help keep them comfortable at the shows. I sent him links for material choices and he responded, "

Wow! So many to choose from. I'll be placing an order soon."
He made some excellent choices for the new big do rags. I sent him a picture when they were on their way. It was wonderful to receive a picture of Rick at his show at Creede, CO in one of his gem stone do rags.
Can I Get Any Headwear Custom Made?
Rawls-Riley Creations makes its own headwear designs and you may request any of our headwear styles for your custom headwear.
We have worked with customers to change the length of ties for do rags and hair bags, remove tails on do rags, lengthen bills on welding caps, and attach a decorative pinwheel onto a beanie. It is possible to work through these sorts of changes when you work directly with us.
We do not create some totally different headwear for a custom request. We don't use someone else's pattern and we don't deconstruct an existing article of headwear to copy it for your custom headwear. We are not a sewing shop so if that is really want you need, we're not the shop for your project.
What if I Need Custom Headwear for a Small or Big Head
While Rawls-Riley Creations makes most of its headwear in different sizes. If you need something smaller or your head is bigger than the currently available sizes we may be able to make the necessary changes to accommodate your needs. If the headwear fits, you will wear it and enjoy the comfort it will provide. Please reach out with your request for what you do need and we will see what we can do to help you.
How Many Do I Need to Order?
The short answer is one. Situations where you may want more than one might be the following and we may be able to assist you.
I Want Lots
If you need lots of the same headwear, we're not likely able to assist you. Sounds like you are needing a sewing shop and in that case we're not the company for your project.
I Want a Logo on It
You would have to have the rights to use the logo. We could extend two approaches to you for small quantities.
Approach 1 – Have a material print shop put your logo on material before it is used to make your headwear. That might work for some styles and you could get just one if that is all you need.
Approach 2 – Have the logo put on by an out-of-house embroidery shop. This would have a minimum of 10 and might require a setup expense in addition to the headwear.
I Want Headwear in My Team or Company Colors
Most material with team logos on it are licensed and not made for commercial use so that is not available. Colors are certainly more doable. We may be able to locate a plaid or solid colors that would work well. Some headwear styles work with multiple colors or something could be attached to add the additional color.
I Need More Than One, But Not Lots
I'm doing a family reunion, I'm in a band, I ride with a group, we're best friends, I'm getting married, and many other situations actually come up from time to time where getting a bit more than one is what you need. These are some possibilities that could be perfect for our kind of headwear.
Rawls-Riley Creations is not a high volume shop. If you need a few headwear items to match, something uniquely special, let's talk.