Practical Headwear
Handcrafted Quality from Kansas City
Rawls-Riley Creations LLC makes quality, handcrafted, headwear that is designed in Kansas City. The practical headwear is worn regularly by guys and gals as their needs change for the seasons, work, recreation, health, preferences, and lifestyle.
Headwear is made in very limited quantities and most are one-of-a-kind, unique creations.
Shop and Learn About the Headwear
Multifunctional. Wear as slouchy beanie, mask, hood, neck warmer, and tuck cap.
Shop the Headwear Collection
Like your headwear and you will wear it. Hope you got something you really love. Just in case, our 30-day return or exchange is easy.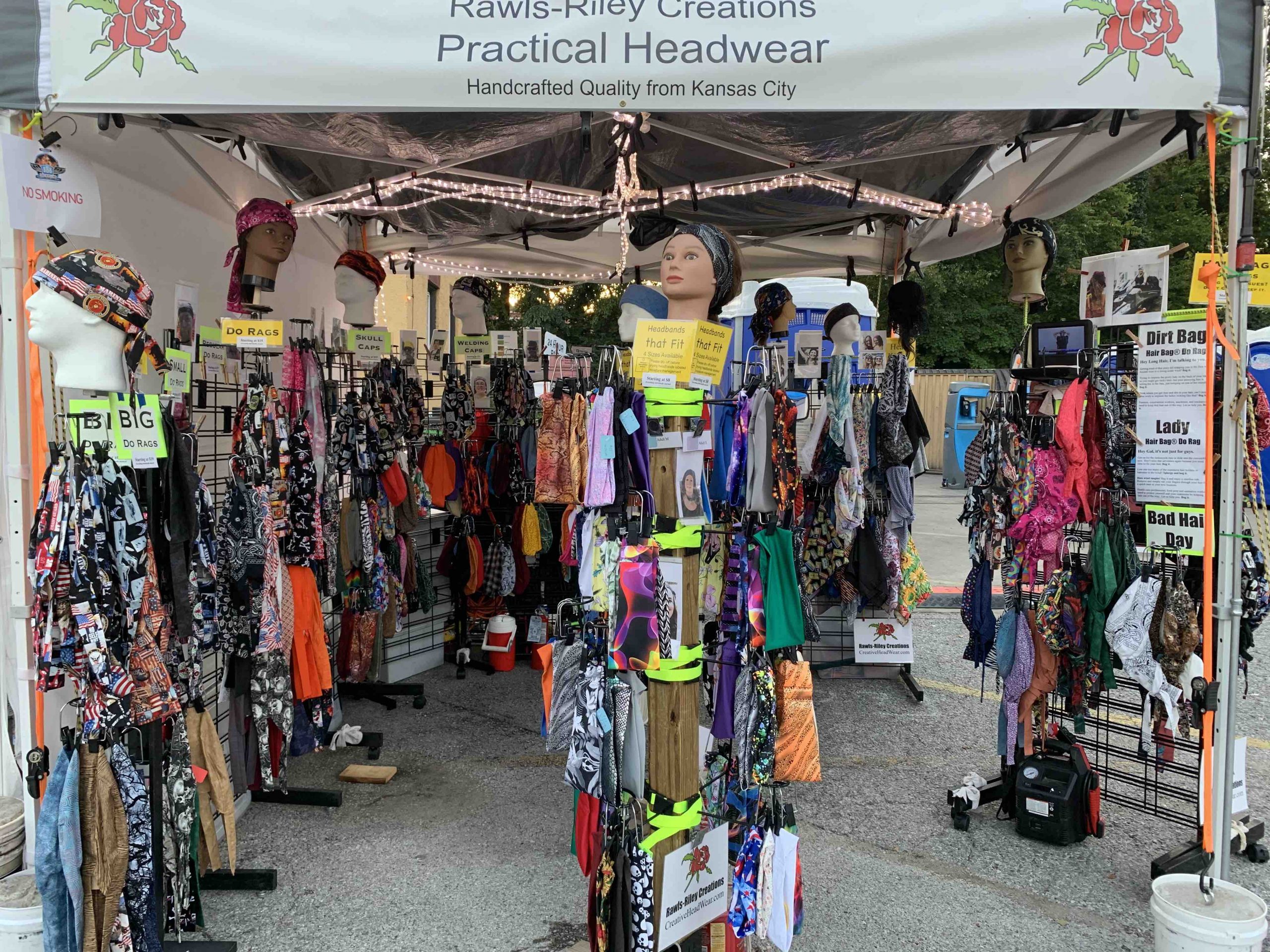 Headwear is sold at shows. Catch us at a show to see all the new headwear and try it. Talk with us for advice on what may work best for your needs. 
Check out the pop-up show schedule by pressing here. 
Custom Requests
Reach out and let us know what you are thinking about and we'll be happy to create something special just for you. Please call 913-397-8071 or email [email protected].
Press here to see about the custom headwear made for other customers.