2020 MAR 24 Head Wraps Released
There are new head wraps released today in various materials of rayon, chiffon, and cotton.
Press here for the head wraps. 
#headwrap #headwraps
New Head Wrap Prints and Colors
Sunflowers Chrysanthemums
Head wrap in sunflowers and chrysanthemums flowers in black and white sketch like design.
Pirate Skull Crossbones
Head wrap in pirate skull crossbones on black.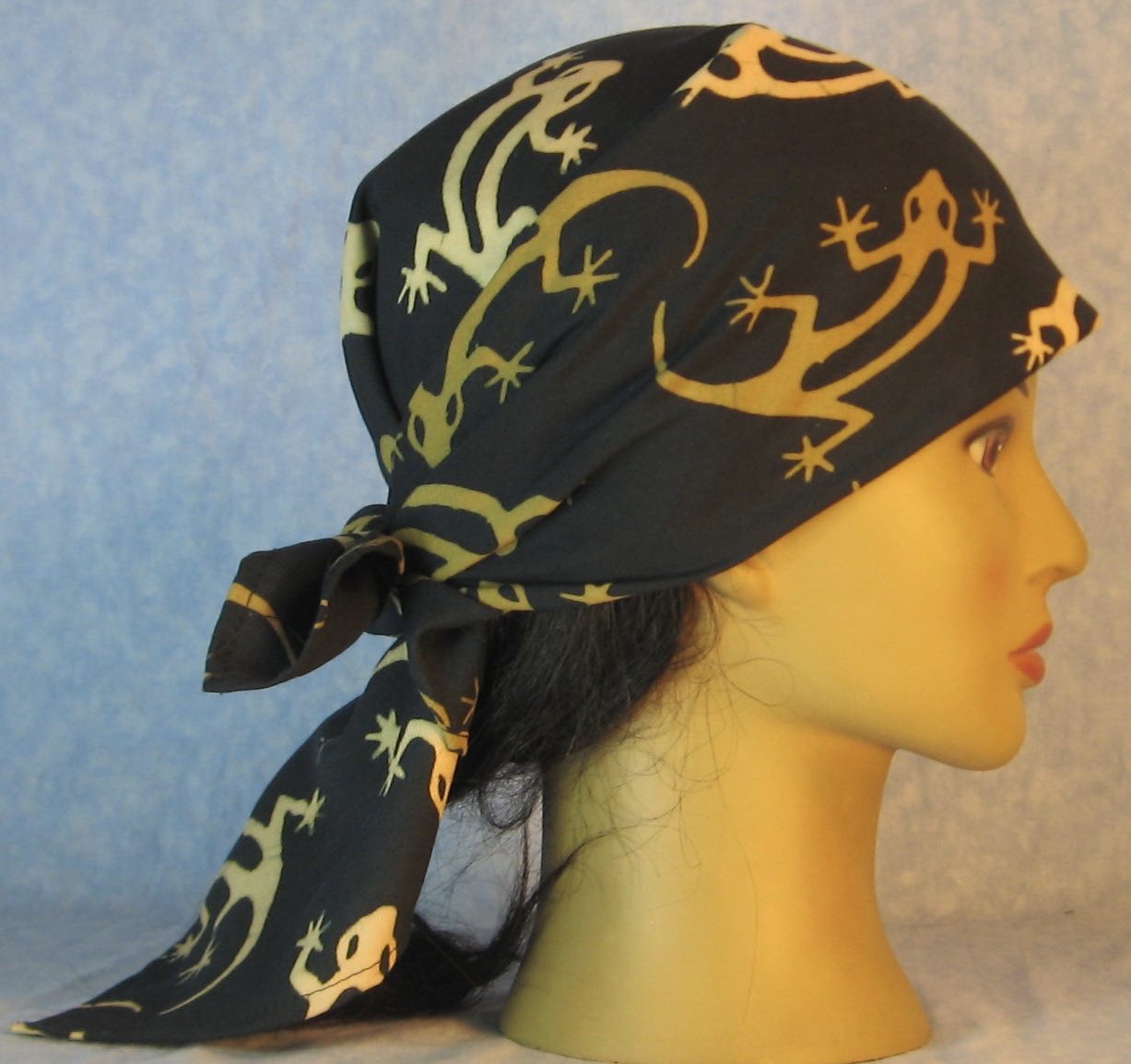 Brown Lizard
Head wrap in brown lizard on black.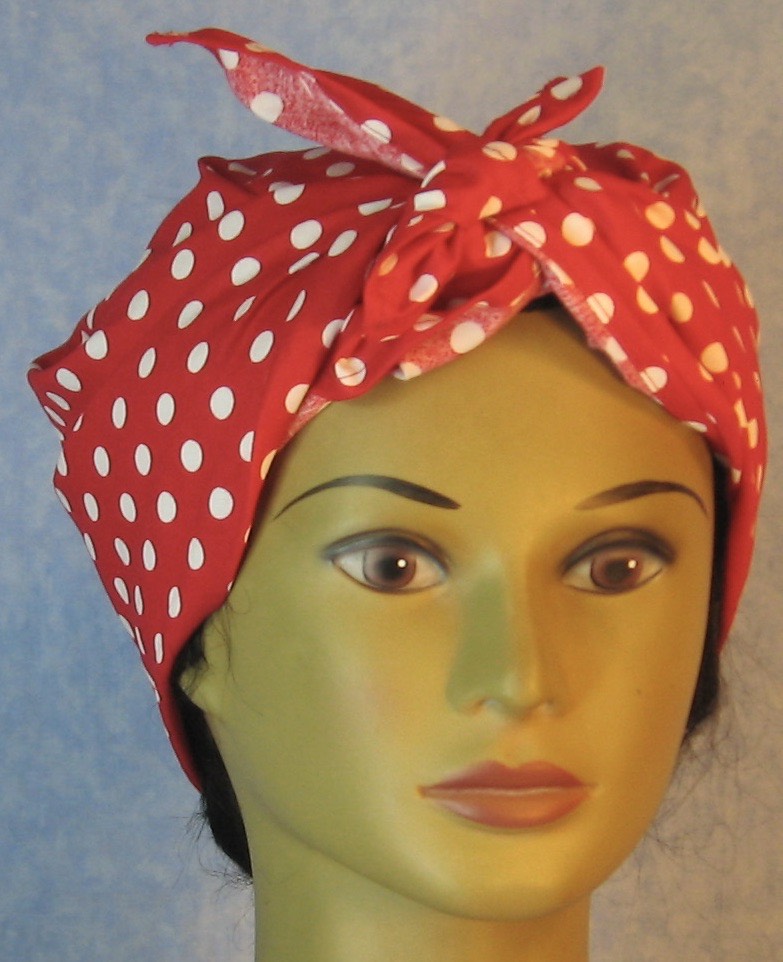 White Polka Dots on Red
Head wrap in white polka dots on red.
Dragonflies
Head wrap in navy dragonfly on blue and purple tie dye print.
Pink Lily
Head wrap in pink lily flowers on deep purple.
Green Motley
Head wrap in green motley print.
White Scroll Flower Rose
Head wrap in white, scroll looking flower and leaves in a delicate pen and ink like design on rose pink.
Route 66 Map
Head wrap in Route 66 on tan with red roads map.
Blue Peacock
Head wrap in red and turquoise peacock feathers on blue.
Gray White Marble
Head wrap in dark gray on light gray and white marble print.
Blue Turquoise Red Diamond
Head wrap in blue, turquoise, and red diamond on blue and white tie dye print.
Gold Column
Head wrap in gold columns on black geometric design.
Green Blue Curved Branches
Head wrap in green and blue curved branches on white.
Navy White Tie Dyed
Head wrap in blue, navy blue, and white tie dyed print.
White Line Flower Bouquet
Head wrap in white line, flower, bouquet on black.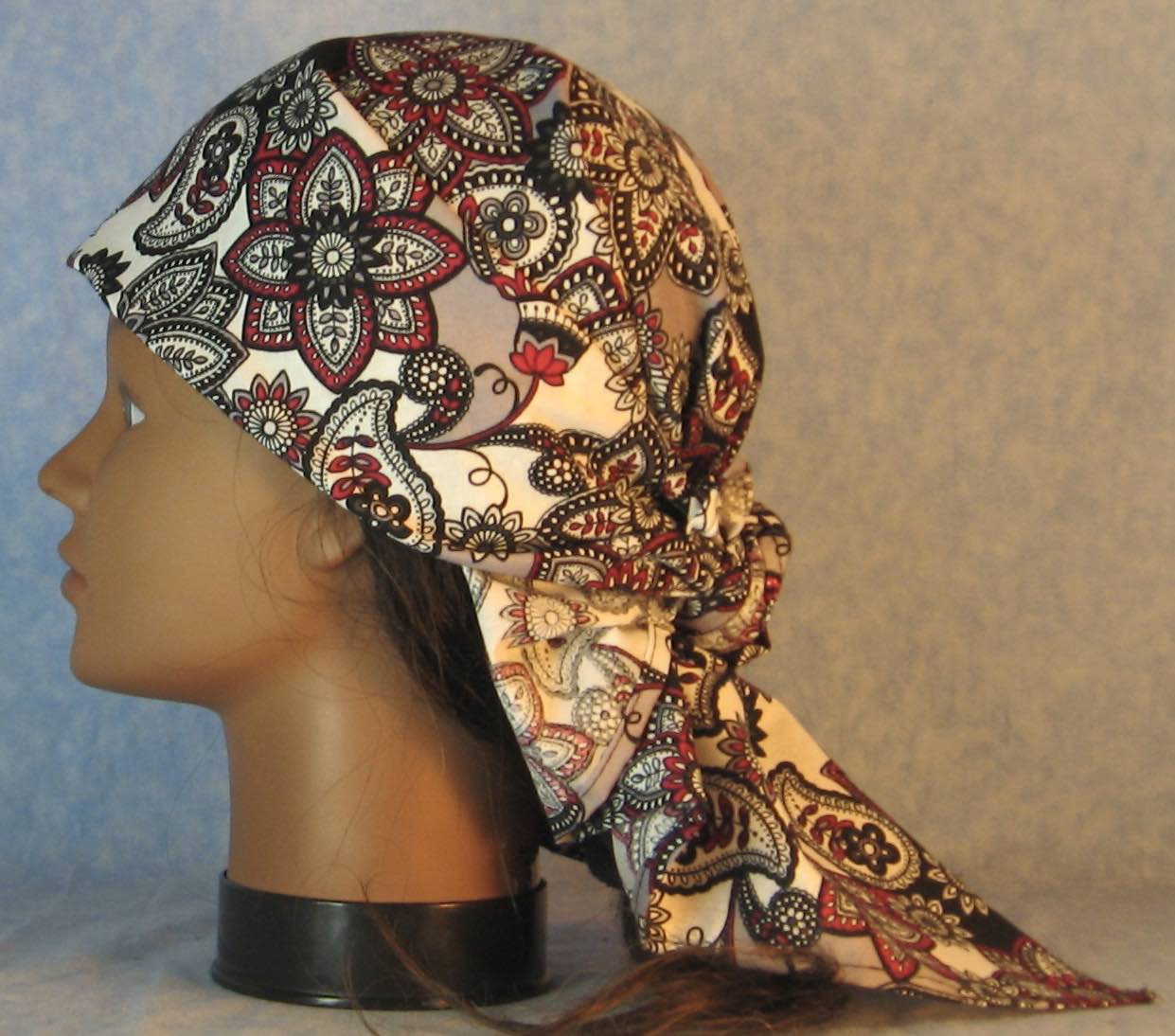 Red White Black Gray Flowers Paisley
Head wrap in red, white, black, and gray colored and detailed lined flowers and paisley design.
Gray Flower Branch Batik
Head wrap in gray and white flower with dots and branch batik.
Orange Rust Flower Folk on Purple
Head wrap in orange, yellow, green, and rust flower folk art design on purple with silver.
Leaf Vine on Blue Lavender
Head wrap in leaf vine curls on blue and lavender tie dye print.