Skull cap in purple swim knit material in wicking style kufi. This wicking style band contains wicking, elastic and terry. Size: Circumference 23″/ Adult L. Colors: purple. Content: 87% nylon and 13% spandex.
[titled_box title="Sizes" variation="green"]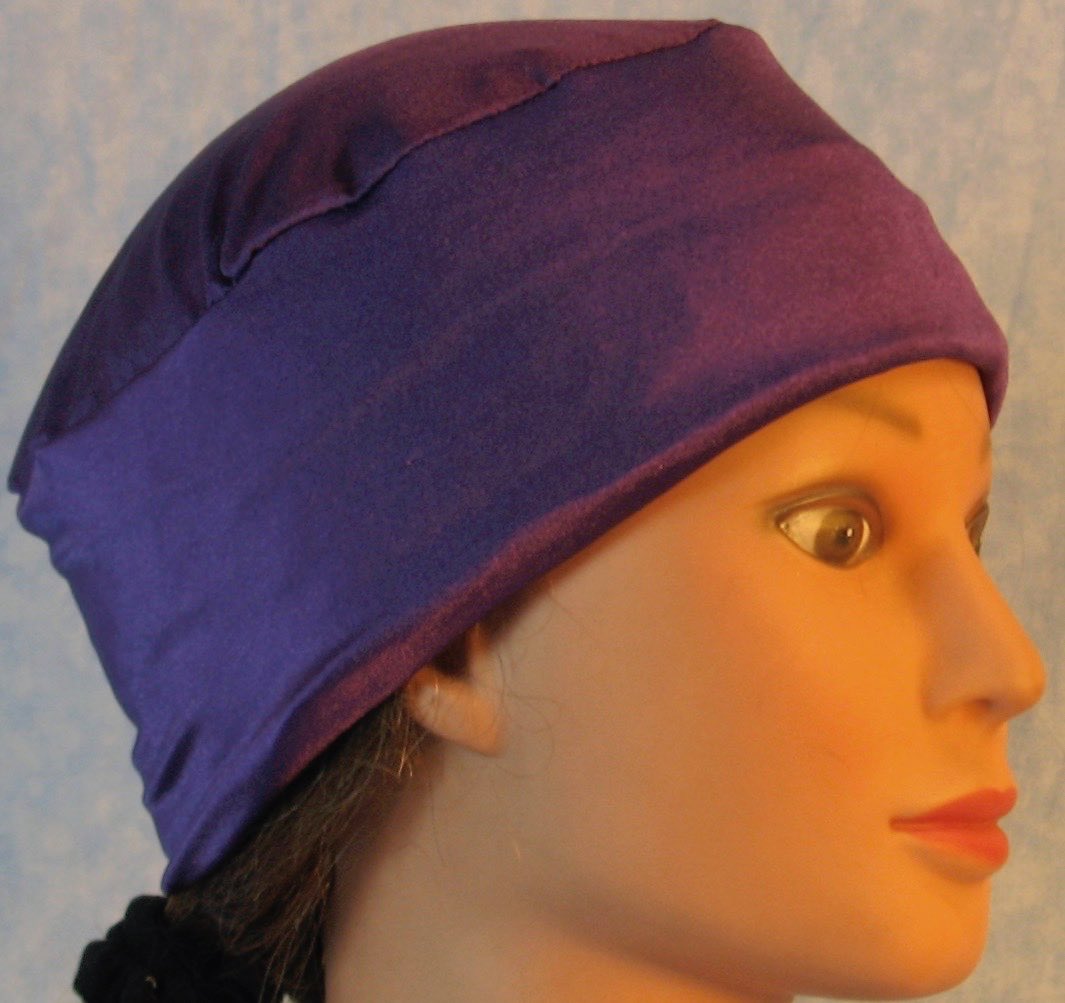 [/titled_box]
More Info
Skull cap is made out of 87% nylon and 13% spandex. Hand wash and air dry.
Press here to learn more about selecting a skull cap that is a good fit for you or to give as a gift.
Proudly made in Kansas City. Pricing includes applicable sales tax and shipping to Continental United States locations.
Index: All Skull Caps | Adult L Skull Caps